Top 10 Best Donuts in America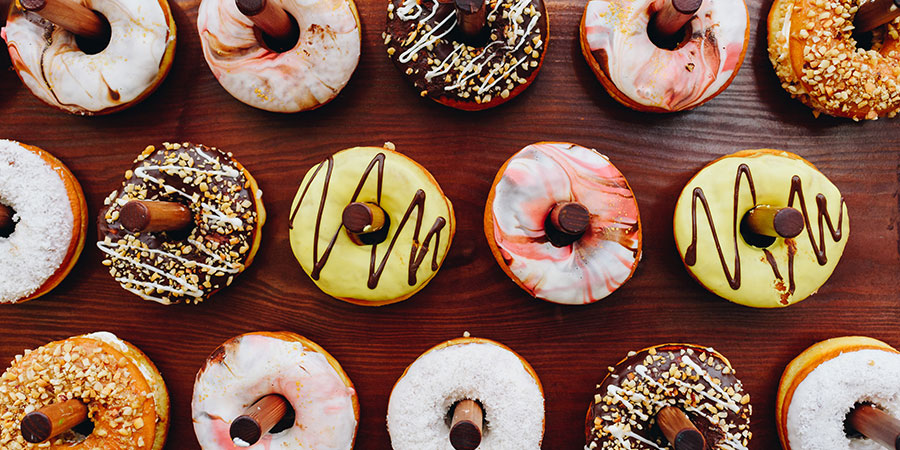 In honor of national donut day, we're here to show you all of the amazing and diverse donuts from all over the country. Each state and city has its own version of the most mouth-watering donut, and there's no end to the creativity and mixture of unique ingredients, no matter where you go. Here are the top ten sweetest and most delectable donuts across America.
The Best Donuts in America!
Peter Pan Donuts' Ice Cream Donut in Brooklyn, New York
What's better than a donut? Two donuts. With ice cream in between them. Covered in a delicious glaze. This is the sort of culinary treat you can find at Peter Pan's Donuts, a sweet treat with a refreshing scoop of ice cream in between two thick, rich donuts.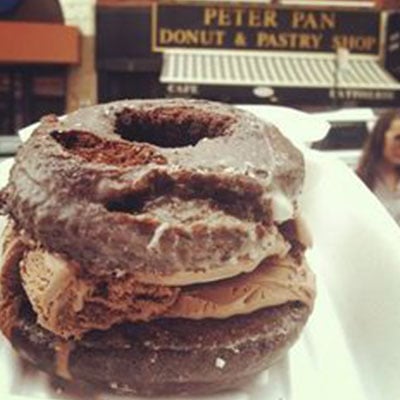 Top Pot Doughnuts' Feather Boa in Seattle, Washington

This donut may look simple on the outside, but the mixture of flavors on the inside is magical. Covered in coconut and replete with a pink glaze, this donut will satisfy even the most ferocious hunger. Let the coconut and sugary glaze mix and match in your mouth with one of these donuts from Top Pot Doughnuts!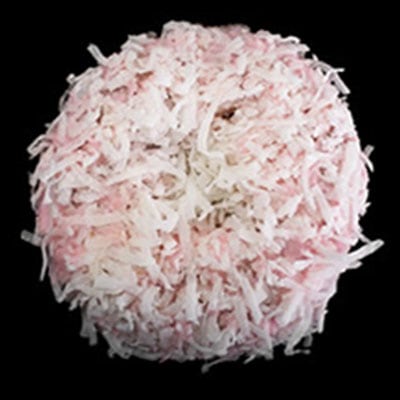 Glam Doll Donuts' Pinup Girl in Minneapolis, Minnesota
This is an apple bourbon fritter with bacon scrunched inside its center, made by Glam Doll Donuts. The glaze on top makes a nice contrast to the bacon and the fritter is itself is perfectly crumbly and sweet. You simply can't top the bacon with maple glaze finishing off the treat.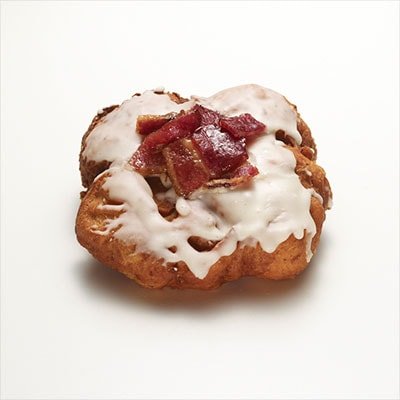 Donut Bar's Nutella Donuts in San Diego, California
Nutella has swept across the country because it's a ridiculously sweet and rich chocolate concoction. There are few people who know how to improve upon Nutella, but the fine folks at The Donut Bar did exactly that by infusing with a donut.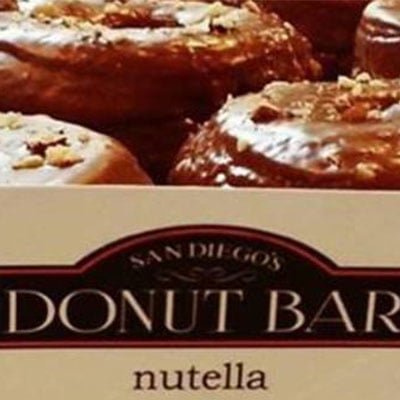 Donut Snob's Berry Best in Los Angeles, California
Most of the donuts featured on this list are as unhealthy as humanly possible, but this delectable treat from The Donut Snob actually has some redeeming health facts. It's a donut with fruit sitting atop it. Enjoy freshly picked and just-ripe berries as you dig in.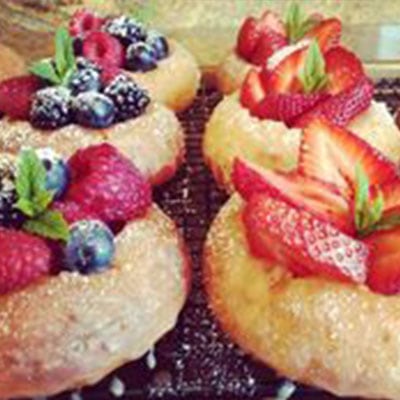 The Doughnut Vault's Cookies and Cream Donut in Chicago, Illinois
Another great infusion of two great foods, the cookies and cream donut at The Doughnut Vault perfectly mixes a crumbling of cookie with white frosting which is guaranteed to get your teeth chattering. Tasting of grandma's homemade cookies and sweet cream, this is the perfect donut for any sweet tooth.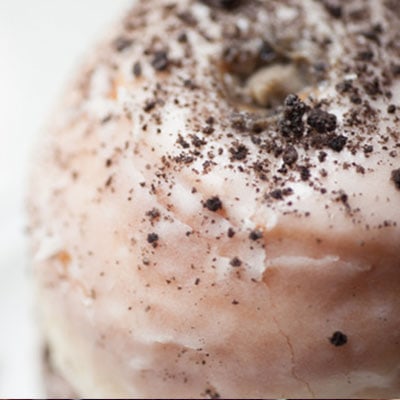 Blue Star Donut's Chocolate Ganache in Portland, Oregon
Another donut that is deceptively simple, this one comes with a sprinkling of nuts and ultra-dark chocolate. The chocolate's bitter taste and silky-smooth texture are a perfect contrast to the nuts on top. Stop by Blue Star Donuts and pick one up the next time you're in Portland.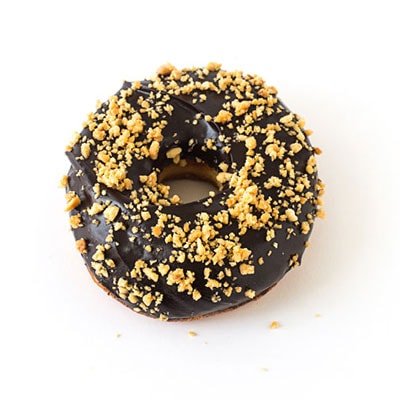 Bill's Nut Persian Donuts in Centerville, Ohio
Located in Bill's Donut Shop, these nutty-looking donuts are packed with nutty goodness. You can choose from a variety of nuts and dig them as you get to the center through the sweetened dough. A bevy of nuts is waiting for you as you chomp through.
Congdon's Big Honey Dip Doughnuts in Wells, Maine
Enough dough and sugar to satisfy a large family, the Big Honey Dip doughnuts Congdon's Doughnuts are exceptionally sweet and sticky. These giant flat circles of bliss will get you through any morning and into the afternoon.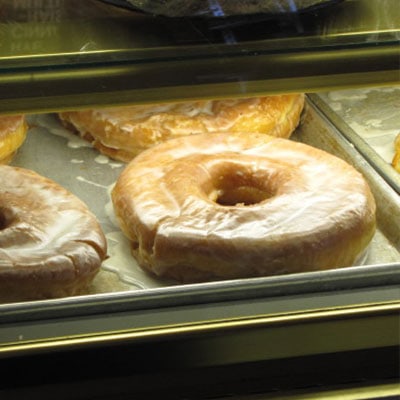 The Donut Shop's Crème Horns in St. Louis Missouri
Another Donut Shop staple, the crème horns are known to be incredibly smooth and buttery. The crème is perfectly warm and silky smooth, helping the treat go down easy. A nice sprinkling of powdered sugar on top completes the meal. Make sure you stop by The Donut Shop to grab one.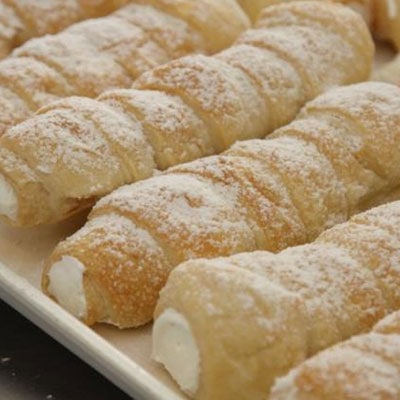 To Share or Not To Share
Have you had one of these amazing donuts before? Want to share with us your favorite donut of all time? Tell us below, what's your favorite donut and where can we find it! Hopefully, next time you visit your donut shop, you don't leave with too many donut boxes full of delicious goodies (unless of course, you're planning on sharing with us).
Comments
Honorable mention perhaps to Round Rock Doughnuts, Round Rock TX.
Share This!