Starting a New Restaurant?: How to Get the Word Out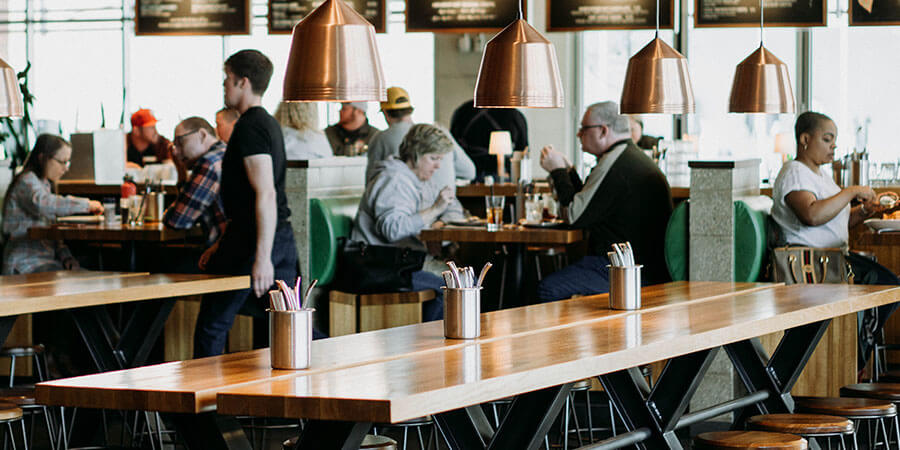 Your new restaurant may look amazing, serve the best bites in town, and have a wine list three miles long, but none of these features are worth anything if no one visits your business. Starting a new restaurant is one of the hardest business ventures to take on, as recent studies from Concordia University say that at least 60% of new restaurants fail within the first year. The success of your restaurant depends on how many people visit it, not only just as new customers, but also as recurring customers. You need to have a concrete plan on how to get the word out about your new restaurant. Here's how.
Think Local
Local communities love to support their own, which means if you're opening a new restaurant that isn't a chain, you should reach out to members of the community. Contact your local news outlets, such as newspapers and news stations. See if you can get them to do coverage on your opening, especially if you're the first restaurant to serve a certain type of cuisine. If you're fortunate enough to have a free newspaper of city events distributed in your area, try negotiating a discount rate for an advertisement, or for carrying the newspaper in your restaurant. Don't overlook local advertising opportunities as well, such as sports team sponsorships, appearing at a food festival, or donating food to a charitable event.
Have a Grand Opening
Quiet launches equal quiet attendance. When a big corporate entity opens a new store in an area, they make it an event. You can follow their lead and offer a grand opening celebration of your own. Make it festive and worth attending with sweepstakes, samples of your food, and menu specials. Your giveaways don't need to be elaborate, however, because you can simply give away free dinner for two. The point is to offer something that will draw people to your restaurant.
Take to the Streets
Do you have family members that can hand out flyers for your restaurant? It's time to take to the streets. Make a flyer that offers a coupon, your hours, location, and phone number. You can have family members and friends slip flyers on cars, hang them on public bulletin boards, and even hand them out to passersby.
Start Up Social Media Accounts
Before the doors open to your new restaurant, you should be promoting it on social media. Startup an account, and be sure you put all of your information in the information fields such as About, Hours, etc. I can't tell you how many businesses I've seen that have a Facebook page but lack the basic information about their business. This is the equivalent of a blank billboard for your restaurant. No information means no consumer awareness, which means no visits or sales.
Yelp Yourself
Yelp is a must-use tool for your business, and you can start using it before your restaurant even opens. Visit the website, claim your business, and put in all of the important information potential customers should know. You should take the time to write a lengthy profile of your restaurant so visitors know what to expect and also so they can get a sense of your brand personality. You could even offer a check-in Yelp offer, such as a free dessert, coffee, or other incentives. These offers are displayed to drive traffic to your business and are displayed to Yelp app users.
Although you have a long checklist to get through to prepare for opening a new venture, make sure that you have a separate checklist for promoting your big day and getting the word out during the first, crucial month. Get a street team together and put your plan into action. Starting out on the right foot will ensure that your new restaurant will be a success!
Share This!