Restaurant Loyalty Cards: Do They Work?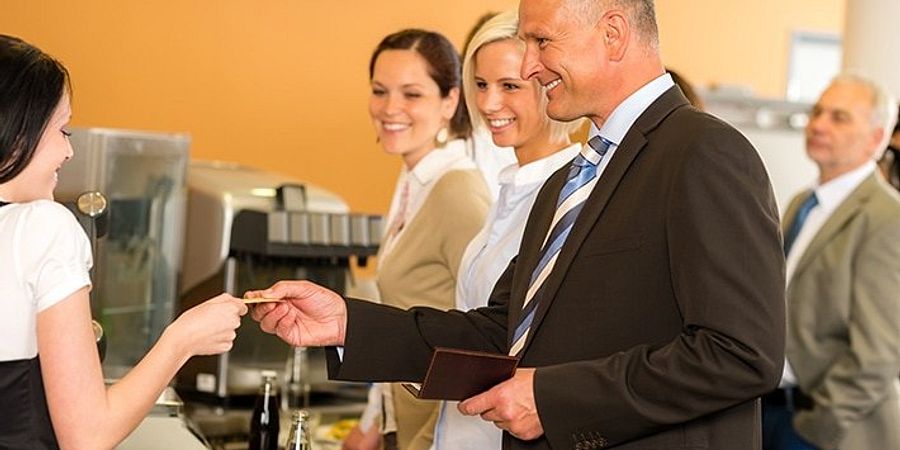 If you're a restaurant owner, one of your business goals is not only to maintain business but increase it. One of the best methods for marketing your business is restaurant loyalty cards. This type of marketing is one of the most popular methods of marketing for restaurants throughout the industry and is favored by both chain and independent restaurants alike.
In 2012, The National Restaurant Association found that 30% of restaurants were offering a loyalty program for their customers. The same report said that more than 40% of all restaurant categories (family dining, casual dining, fine dining, quick service, and fast-casual) found that their loyalty programs were more popular than two years earlier. Loyalty cards also get customers in the door, according to a Loyalogy study. The study featured 1,100 customers surveyed on restaurant loyalty cards, and the data found that customers would increase their business to a particular restaurant if they had "an appealing loyalty card program" by 35%, and 73% of customers would recommend a restaurant to friends if the business had an appealing program. There are several reasons why restaurant loyalty cards are used by companies, and they do work, but only if they're well-done.
Why Do Loyalty Card Programs Work?
They keep the restaurant brand present in the customer's mind.
If a restaurant customer repeatedly sees a card with restaurant branding and logo in their wallet on a card, for example, they might be more inclined to visit the restaurant over a competitor. This is known as the repetition principle, which says that repeated exposure to a new product, idea, etc, increases the likelihood on the viewer will act on it. Additionally, marketing experts state that customers need to see an advertisement at least seven times for it to be effective, and this known as the "rule of 7."
A loyalty card has an implied value.
If a customer has reached a certain level on a card, such as punches or stamps, and they only have four more purchases to make until they receive a free item, they may think it's more valuable to visit the restaurant with the loyalty card, because eventually, they'll receive something for free on a later visit.
Loyal customers provide more business over new customers.
An April 2013 survey on customer retention by Bia/Kelsey and Manta found that not only do repeat customers to a business spend 67% more than customer service but also that 61% of the small businesses surveyed reported that half of their revenue came from repeat customers. In the restaurant business, having a repeat customer base is important to survive, especially if you face competition from other eateries.
When Are Restaurant Loyalty Cards Ineffective?
Despite a restaurant's best efforts, there are times when the loyalty programs fail. While a good percentage of customers may not actively participate in the loyalty program simply out of a lack of interest, sometimes it's the restaurant that sabotages their own loyalty card program.
If a loyalty card program isn't consistent.
If a restaurant isn't consistent with their implementation of the program, it not only hurts their business, but it gives the impression that the restaurant might not be consistent with other elements of its business or doesn't take the customer seriously. One example of this might be if a restaurant changes what amount of price that qualifies as worthy of a punch or stamp on a loyalty card or reach a level. When Starbucks changed its loyalty card program significantly, it received criticism from both the press and its current customers. A Forbes.com article called the program a "misfire" and criticized the company for "demoting" its customers in the program.
If a loyalty card program is too strict.
Starbucks also received comments about how they changed the qualifications for "star levels" of their cards because the program was too strict. In terms of restaurants, if a customer is required to make a $30 or more purchase each visit to be qualified for a future reward, they may view that as too strict for every visit, and could actually feel like they aren't getting a benefit from visiting the restaurant.
If a restaurant fails to connect with customers.
Many businesses have chosen to use their customer loyalty card programs with customer emails, sending discounts, announcements, and even free offers to members. However, if a restaurant neglects using any marketing channels, they're risking their program failing. Failing to use websites, social media, and email to promote the loyalty card program could result in the customer being ill-informed on the program, and therefore, unable to act.
If the rewards offered are too limited.
Some restaurant loyalty card programs may have a limited pool of rewards that a customer isn't going to be interested in obtaining. For example, if a customer who doesn't like coffee visits a bakery often, and one of the rewards on the program is a free cup of coffee, they're not going to be interested in this reward. You should aim to have a flexible list of rewards, with a list of two to four items, to increase customer interest. This list could encompass "one free appetizer" or "one free side," two options that are more likely to attract interest than one specific dish.
When it comes to getting repeat business, restaurants often look to loyalty card programs. As one of the cornerstones of restaurant marketing, these programs let restaurants connect with their consumers, increase business, and help build loyalty. However, there are a number of reasons why your loyalty card may not work, and you will do well to avoid sabotaging your own program.
Share This!