Preparing Your Restaurant for Easter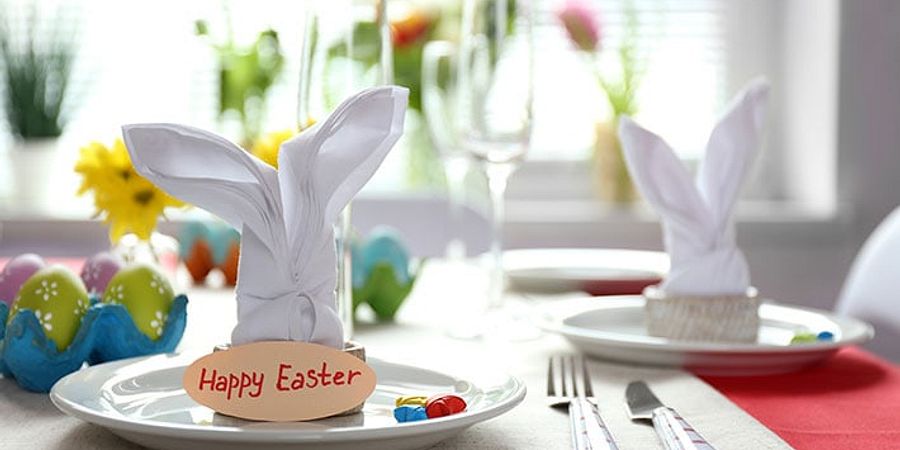 Easter is a holiday that means spending time with family, and like most holidays, some individuals like to go out for brunch or dinner depending on their schedule. Many restaurants may offer a special Easter menu, and if you want to make sure your sales day goes well, we have several ways you can prepare your restaurant for Easter.
Use Social and Traditional Media
Getting the message about what you're offering for Easter means you need to run advertising on all of your social media networks, such as Twitter and Facebook. Try posting pictures of delicious Easter hams, You may even opt to use a hashtag for your local area to draw attention on Twitter. Most local media outlets will run reports for their viewers on what restaurants are offering for Easter meals and the cost of the menu. This is great advertising for your restaurant and you don't even have to pay for it! Contact your local news station or newspaper to see if they will be featuring lists of restaurants with Easter menus and if you can be mentioned in the coverage.
Offer Something Special for the Kids
Easter is a very kid-friendly holiday, and unlike Valentine's Day, you can capitalize on the event with something for the kids. Consider a coloring contest where children can enter to win an Easter basket with candy and small treats. Having an Easter brunch? You can bring in a costumed Easter Bunny to visit with families briefly at the tables. You can even make your promotion simple, such as jelly bean Easter Bunny-shaped pancakes, Easter egg cupcakes, or even fun omelets. Whatever promotion you decide to offer, make it prominent in your marketing material so families will know your restaurant is a great place to bring kids this Easter.
Take Reservations
Reservations are one of the best ways to make sure every customer who visits your restaurant leaves happy and well-fed. No one likes going to a restaurant on a holiday, only to get turned away at the door. If you don't take reservations often and decide to offer them for Easter this year, especially if you've had a very busy day in the past, make sure your customers are aware that they may need to call for a reservation so they can get in and eat on schedule for their Easter activities. Some of your customers may plan to go to your restaurant after church and could find it packed with other patrons.
Decorate and Make it Festive
Just like Christmas or Valentine's Day, Easter is a holiday where you can decorate your restaurant and make it fun. Try mini Easter baskets or glass vases filled with colorful plastic eggs from the local dollar or discount store, plus bright table linens in colors like pink or yellow. If you'd like to have a more sophisticated look, instead of decorating with plastic eggs, try vases of pretty white and yellow flowers. Decorate the vases with a pink or white ribbon bow.
Don't Wait Till the Last Minute
If your customers don't know about your Easter offerings until very near the holiday, you might miss their business! Start early and start now with mailings and any other marketing material. It's time to make table cards and mailings for anything special so people are aware of why they should visit your restaurant on Easter. Your customers will need to be informed of your event, whether it be an Easter Bunny visit or a special brunch, so they have plenty of time to make reservations.
After you start promoting your restaurant as an ideal place to visit for Easter, don't forget to use images and offer plenty of information in your posts on social media. Families want a great place where they can relax and spend time together, plus get a great meal. Let your community know that your restaurant is the best place for anyone this holiday with our simple tips.
Share This!