Preparing For The Holidays In Your Kitchen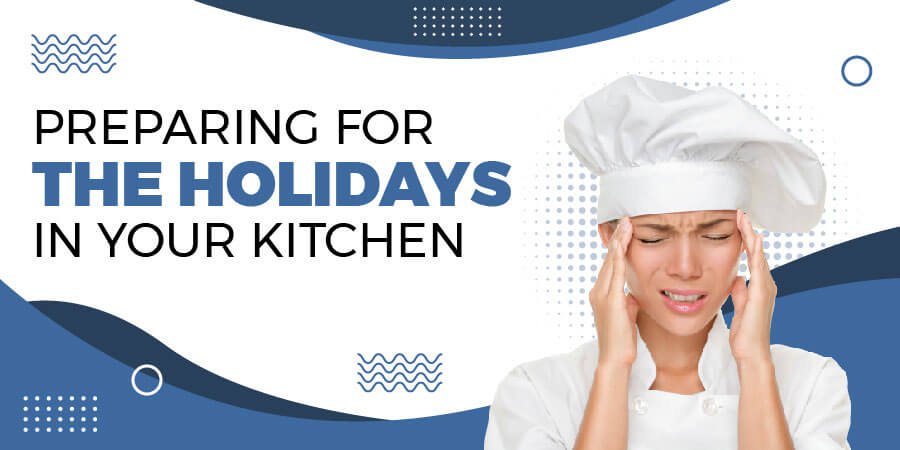 Eating tasty food is nearly always at the center of every holiday, from Easter to Christmas. Though, the key to enjoying these holidays with your loved ones is kitchen efficiency. The supplies at GoFoodservice will keep your kitchen ready for the holidays, but there are a few tips that you should implement in order to make the day that much smoother.
Why Do The Holidays Bring Stress?
There are quite a few reasons why Holidays, instead of being a time of laughter and memory-making, are stress-inducing: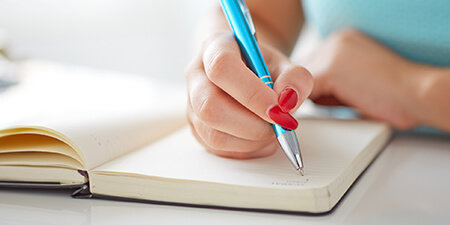 Finances - We tend to spend more than we usually do on food and gifts during the holiday season. If there is no planning ahead, finances can quickly spiral out of control and leave some of us in a hole.
Full schedules - With family visiting each other from all over the world, schedules can get hectic, leading to emotional and physical stress with trying to appease everyone.
Family dynamics - From lack of relationships to differing worldviews to varying tax brackets, each family dynamic is different. The melting pot of personalities and ways of life can lead to bickering, which leads to stress.
So many things to bake and cook - The holiday menu could get overwhelming if there is no allocation of who's cooking what.
Please read on to find out ways on how to mentally and emotionally avoid a stressful kitchen experience for the holidays.
Prepare Your Kitchen For The Holidays
There's nothing worse than having to rush through your Holiday festivities due to being unprepared. A few weeks or even a few months before a Holiday rolls around, sit down and think of all the variables that you will need to make the day a smooth success. If you are cooking a family meal, make a list or Holiday planner of all the ingredients that you need, as well as the number of people that you plan to serve. Once you determine what you're cooking, pinpoint the day, and time of day, you plan to make the meal and work to stick to it.
Keep in mind that the earlier that you plan, the more you will be able to find good sales on the groceries and gift materials that you need. With food, you can even start making and freezing certain dishes ahead of time. GoFoodservice food equipment and heating chafers will be a great accessory for your kitchen when the day comes to bring out all the food and keep everything heated or cooled.
Other Ways To Prepare For The Holidays
Creating a budget is one of the most important things you should do when it comes to prepping your house for the holidays. Much like planning out your grocery list, crunch the numbers to see exactly where the money is going. Having a holiday budget physically written down will help you resist the urge to overspend as the holidays get closer Also, having a budget in place will help to avoid uncomfortable and awkward situations during the holidays if gifts are involved. To help reduce expenses, talk to extended family about skipping gifts, or drawing names while setting a cap on the amount prior to the Holiday.
Eating good food is amazing, but a meaningful holiday spent at home with those closest to you is even more important. As you are all gathered around the kitchen, make sure to devote time to talk and bond as a family. On a shared google calendar, schedule family events so that everyone can see and know what to expect on the Holiday. This makes it easier to plan day-to-day activities. For example, a sure way to get every one involved around the kitchen is by playing an array of games that all ages can enjoy while the food is cooking. Be sure to also schedule a day outside of the house with everyone, such as movie nights, a concert on the lawn, or a day at the park.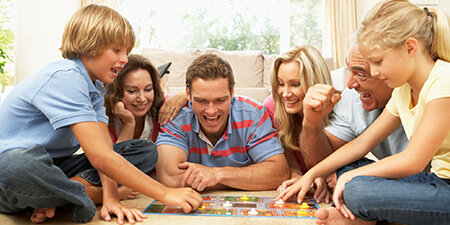 Holidays are about putting a smile on people's faces, right? Although you may have that covered with your own family, others are probably not so lucky. If you are able, schedule a time to drop off any leftover food to an organization or shelter for individuals or families in need. It will make you feel good, but it will make the recipients feel even better!
Happy Holidays From GoFoodservice
We hope this article has provided useful tips on how to prepare your kitchen for the holidays. As mentioned, an efficient kitchen sets the tone and is the catalyst for getting everyone ready for the holiday.
If you need some helpful foodservice supplies to get ready for the busy holiday season, head on over to GoFoodservice and browse our collection. Our selection of products is designed to make your family time in the kitchen easier.
Share This!