How to Prepare Your Restaurant for Valentine's Day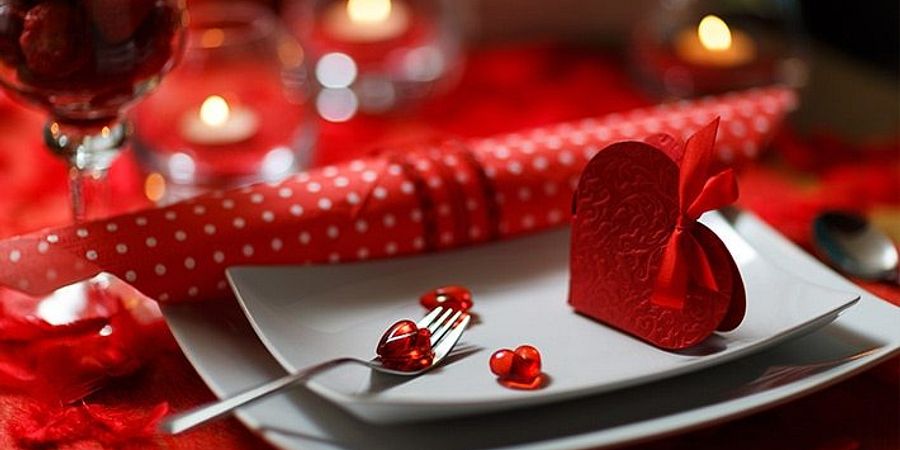 February is a month of love, and people love going out to eat. You may know Valentine's Day is a popular day for restaurants, but it's no mere holiday rush. According to the National Restaurant Association, Valentine's Day is actually the second busiest day of the year for restaurants, right after Mother's Day! To maximize your sales and meet customer demand, you need to prepare well for this important holiday. This year Valentine's Day falls on a Saturday which means you may have even more customers than you expected since people don't need to take off early from work to go to a nice dinner. Take the time to consider these ways to get to prepare your restaurant for the day of love!
Start Early!
A poorly-timed promotion doesn't do anything for your customer and can cost you money and time. If you don't advertise too early before Valentine's Day, you aren't getting the best exposure for your efforts. You should start the weekend before the holiday to get your best bang for your buck. You can update your website, table cards, and social media networks with news of your promotions, then repeat leading up to the big day. Let your customers know the importance of making a reservation early so they have a great Valentine's Day.
Offer Themed Promotions
Instead of just offering a traditional coupon for Valentine's Day, go the extra mile with your restaurant promotions and set yourself apart from your competitors. You may consider offering a four-course meal Prix Fixe, especially for Valentine's Day, with a special chocolate dessert at the end. Does your restaurant sell wine? You may decide to do half-priced bottles of wine with the purchase of two entrees. Gift cards are also a popular item to purchase for Valentine's Day, and you may try having an offer of a free entree with the purchase of a gift card since you anticipate those customers will be returning in the next six months.
Get Creative in the Kitchen and Bar
Want to get people coming to your restaurant especially for Valentine's Day? Get them in the door with food just for the occasion! It's not in the mood for love, but the food for love! Consider dishes of oysters, heart-shaped dishes, and of course, chocolate. You can name the dishes with creative love-evoking names as well, for the best presentation, such as Mad About You Manicotti. You also can't go wrong with a special dessert for the day, especially if it's a rich chocolate heart-decorated treat. Don't let your creativity stop in the kitchen, however, instead extend it to the bar. You can dream up fun love-inspired mixed drinks and offer them for this special occasion.
Decorate
You don't have to spend a lot to add a little romance to your restaurant! A trip to the local party or discount store can give you exactly what you need. Dollar-store candle votives add that special touch to tables, and when paired with sprinkled rose petals, it's a very pretty look. Vases of fresh red, pink, and white flowers on the table will also do the job. Consider the other options for your restaurant's décor:
Inexpensive glass vases filled with red and white heart decorations
Doilies holding "reserved" cards
Mini-chalkboards on the wall with quotes about love
Use Your Social Media
In the days leading up to Valentine's Day, be sure you advertise yourself on social media. Don't just list your specials, but use images to say it all! You can take a photo of rose petals, a candle, and then a picture of a delicious plate of pasta, with messages like "Can you say amore?" The idea is to put forth an irresistible image that your customers can't help but visit your restaurant for a romantic experience. Advertise your specials, photograph your food, and remind them that you're taking reservations.
Valentine's Day can be sweet for you and your customers with some careful planning. Give your customers the best reasons why they should choose your business to celebrate, and you can make this holiday one of the best days you've had. On the day of Valentine's Day, don't forget to keep up the romance with appropriate music, low lighting, and all the little touches that can make it a sweet success for all.
Share This!