Nurturing The Next Generation Of Great Chefs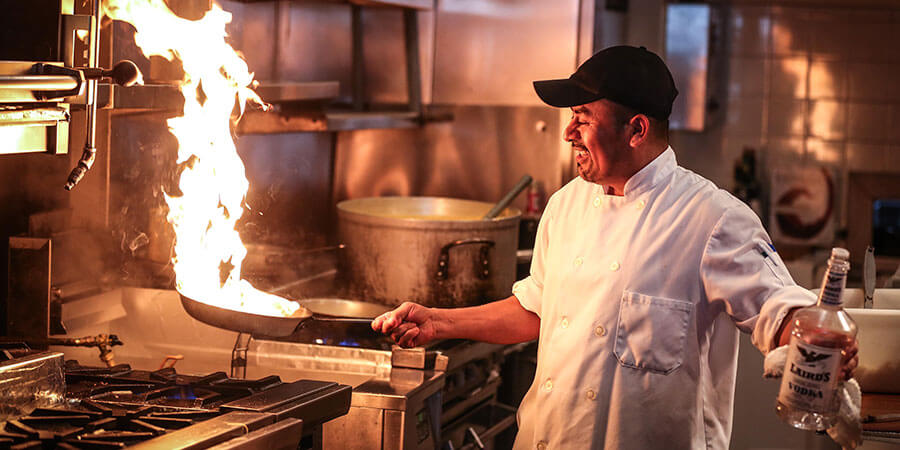 Being a chef is more than just cooking and serving food. The culinary arts is actually more than just filling people's hunger, it's more of an art and science combined. In terms of employment, chefs are in high demand in the US, and according to the US Bureau of Labor Statistics, the country's demand for the best-trained chefs and cooks is looking to increase by 25% in the following years. However, due to the pressures of the culinary world, coupled with long working hours, and stiff competition, there is an apprehension in young people to get into the industry. But there are many things the food industry can do to encourage the next generation of great chefs.
While superstar chefs that receive worldwide recognition are few and in between, fame is really not what most chefs are aiming for. Creating innovative, creative, and good food is what it's all about, and it's something that must be inculcated in young people, even as early as preschool years. Here's what the food industry can do to inspire and motivate kids, teens, and young adults to learn more about the culinary arts.
Introduce Culinary Arts in School
Research has shown the benefits of teaching cooking in school. Even as early as preschool-age children can benefit from cooking classes. Some of the benefits include increased confidence, learning to value nutrition, improving fine motor skills, and cognitive development. As children learn to cook food, they will learn what kind of food is good for them, as well as proper preparation and cleaning, and cooking can even be a way to get children interested in science.
Children will learn how food relates to the basic senses, how the chemical composition in food affects flavor and taste, and how they can use food to keep them healthy. In London, a group called Chefs in School is improving school meals and teaching kids to have a good relationship with food. Exposure to different flavors and cuisines can also help kids learn about other cultures, and prevent neophobia, which is a fear of food, creating greater acceptance of a wide variety of foods. Initiatives like this can help kids gain a better understanding of the role of food in their lives, and hopefully, encourage them to learn more about cooking, and eventually lead them to a career in the culinary industry.
Improve Working Hours
For young adults, especially women, one of the many reasons why working in the culinary world may be discouraging is the long working hours. Chefs usually work for more than 8 hours a day and they miss holidays and special occasions, as the job of a chef is highly demanding and time-consuming. It doesn't leave a lot of time for families and self-care. By improving working hours, it can hopefully encourage more young people to enter the industry, especially women, who make up only 25.8% of chefs in the US, according to Zippia, The Career Expert.
The food industry is filled with talented people but very few actually open their own restaurants, become executive chefs in 5-star hotels, or pursue long-term employment. It's demanding, high pressure, and competitive, and can put off a lot of young people into choosing the career to pursue. However, if a great relationship with cooking is learned early in life, such as when cooking is introduced in school early on, and making sure employment provides a better life and work balance, then these ideas can hopefully encourage and inspire future great chefs to pursue a lasting career in the food industry.
Share This!