Marketing Strategy for a Bakery Business: How to Increase Bakery Sales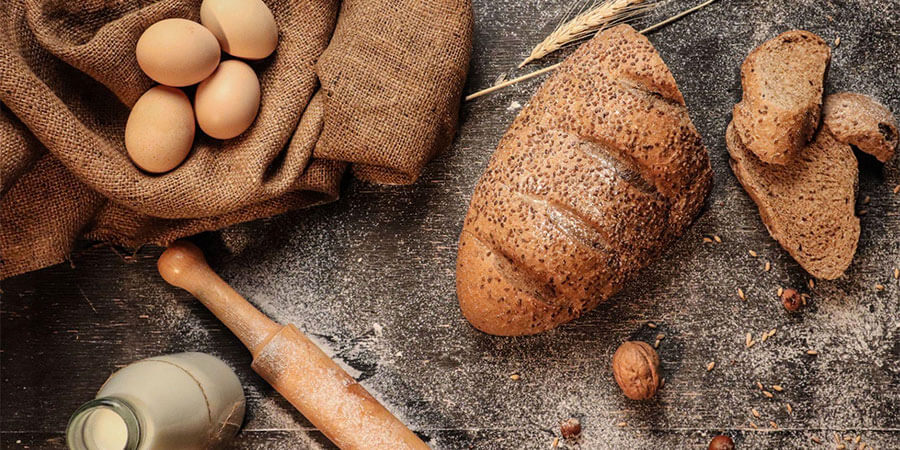 Building a proper marketing strategy for a bakery isn't easy. With so much competition, customer wants and needs, and business expenses, it may seem complex. However, if you are a little creative and dedicated to your brand, everything will work out just fine.
There's a firm belief that marketing and sales go hand in hand. This popular fact has proved itself by bringing more revenue, higher customer satisfaction rate, and increasing your bakery sales. There are two ways marketing comes to the rescue for boosting sales:

Gives your bakery brand exposure in the market helping to attract customers and retain them.

Helps communicate with your customers and convince them to buy from you.

It all depends on whether your marketing strategy is effective enough for your bakery or maybe you need to make some tweaks.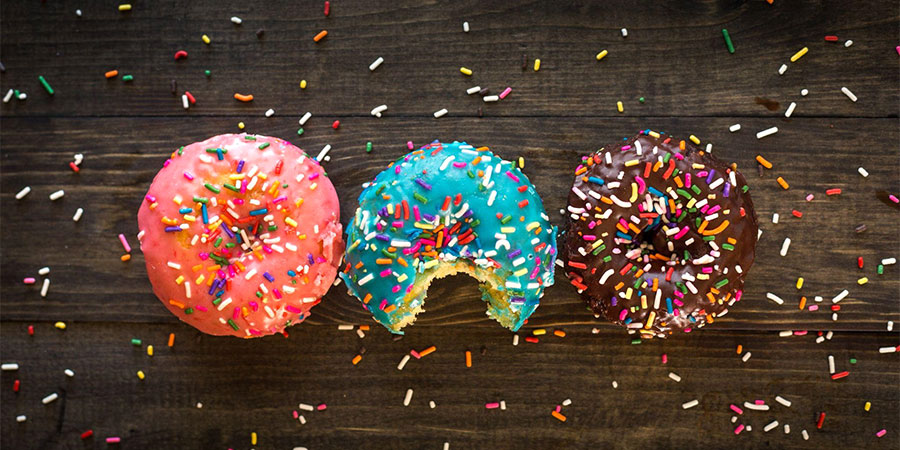 In this article, we'll go over 7 ways you can leverage marketing efforts to drive more sales and increase the revenue of your bakery. These are some of the most creative tips and ideas you can incorporate into how you market your bakery.
So, without losing time, let's get right into it!

Leveraging marketing to increase bakery sales
There are many marketing techniques you can use to gain more revenue, acquire new customers, and even build your bakery brand. So, how do you stand out from the competition?
Here are 7 creative marketing ideas that will help put your bakery name out there before anyone else does.
1. Create and share delicious videos
It's no secret anymore that video marketing has become the most effective tool of business owners as well as their marketing team. In fact, research by HubSpot shows that 52% of marketers say that video provides them with the best ROI.
With this in mind, make sure you get all delicious and show how tasty your cakes and cookies are in videos. These videos can not only be posted on social media, but also on your website, YouTube channel, video banner ads, and more.
Some creative bakery video ideas include:
How-to videos explaining how crusty bread is made.
Behind the scenes of your kitchen.
Videos of your newest goods.
Videos of most loved sweets.
Special cake decoration videos
Moreover, make sure your video-making staff knows what they are doing. To better manage their work more organized and track performance, you can use HR platforms like FactoHR.
How does it increase sales? Videos increase product understanding by users and therefore, convince them to buy from you. Especially when it comes to sweet spots, not many of us can hold back, right?
2. Organize sweet and colorful giveaways
As part of social media marketing, giveaways are a strong tool to not only grow brand awareness and sales but also influence the mindset of your consumers. The simple magic is that giveaway participants will share your bakery page with their followers, providing you with more exposure.
Sweet!
So, here are some great giveaway recommendations:
Celebrate the number of your followers. For example, run a special "100K fans giveaway".
Organize holiday giveaways. Especially during the Christmas or Easter season, your delicious desserts can easily create a buzz.
Plan a "Baker's essentials" giveaway to engage more fans.
Use simple "Tag a friend, Win a cake!" contests.
In return, you can ask for likes, follows, comments, shoutouts, and more. You can also consider an email or SMS marketing campaign, to keep up with the ongoing processes.

How does it increase sales? As mentioned earlier, a giveaway is an effective option for building an audience and raising brand awareness. Which, in turn, will provide a solid client base for your sweets.

3. Share customer reviews and experiences
As humans, we tend to trust the experiences and opinions of other humans. Especially when it comes to buying specific products like food, our brain needs to be "convinced" that it's tasty and harmless.
If you've worked on getting reviews, testimonials, and opinions from your customers, make sure you leverage it all. You can simply post every feedback on your website (usually at the bottom of products) or share them on social media platforms to get visibility.
How does it increase sales? Displayed reviews boost the confidence of your potential buyers, leading to an uplift in sales. Plus, the strengthened trust they provide, helps retain customers for longer.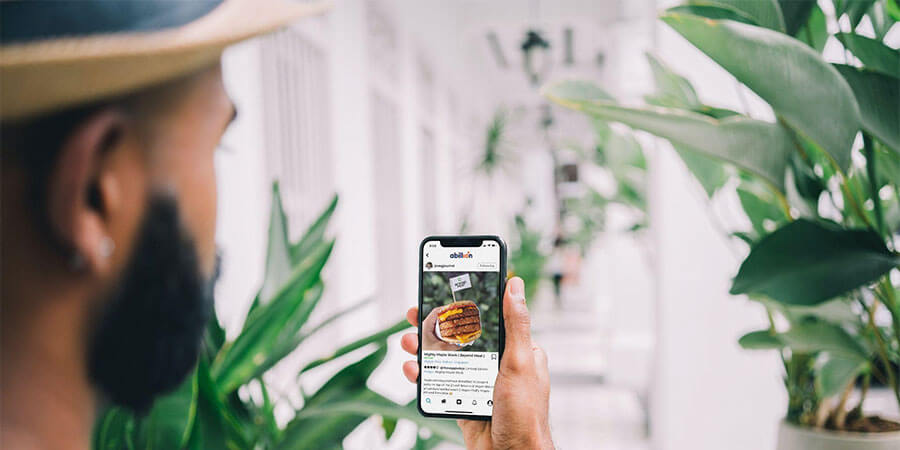 4. More hashtags, more sales
Hashtags make an important piece of social media marketing, especially for local businesses. If you own a bakery that serves mostly locals, then this tip will work perfectly for you.
Here's why.
There are three main types of hashtags you can use, and each has its unique purpose.
#Trending hashtags can be used both for new and already established bakeries to gain more engagement.
#Branded hashtags are good for boosting your bakery popularity and its name.
#Local hashtags work best if you want your bakery to be found, well, by the locals.
You can add all three in one post. However, it's better to use them more strategically so that you can get the best of it.
Over time, you can use hashtags on your banner ads and posters to make them more strategic. In that case, use a special poster maker to get hundreds of templates, features, and fresh ideas.
How does it increase sales? Even though the primary goal of a hashtag is raising awareness and building engagement, it provides far more in the long term. Essentially, hashtags will bring more visitors to your social media as well as your website, which will help skyrocket sales.
5. Get the best of local (and not only) events
Seeing a strawberry-covered cheesecake pop up on your Instagram feed may be tempting. If you're a fan, attending a festival where the same strawberry-covered cheesecake is sold is simply captivating.
Local events are a great way to connect and build good relationships with your community. You can also sponsor or take part in events that support an idea, an organization or are simply for fun. For example, you can take a booth during a Christmas market event to sell and promote seasonal doughnuts. Another great idea is to host an event where you teach kids how to bake vanilla biscuits.
Either way, events will help engage more customers who will be loyal to your bakery brand. In this process, make sure your employees are also well prepared and ready to support your events. This can be done through a professional employee onboarding process to ensure successful bakery sales.
How does it increase sales? As well-thought-out events allow your bakery brand to get more exposure and recognition, they will bring in a loyal customer base.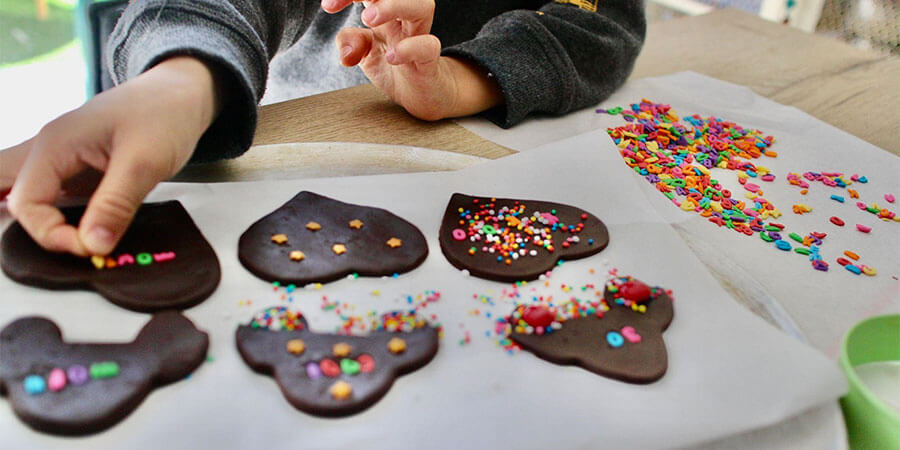 6. Get creative with a signature idea
What's something so specific to your bakery? Maybe you have a secret recipe for a cake fudge or a cool Instagram grid idea.
Whatever it is, make sure you have something unique to your bakery brand so that both customers and new visitors remember you. For example, it can be a weekly special, a certain sweet deal, or a new item on the menu each month. It depends on how creative your bakery can get. Sharing is always a great idea when it comes to building a community online that will support your business.
How does it increase sales? Being a part of branding, unique proposals always attract customer attention and inspire a desire to buy just because it's something no one else offers.
7. Open your bakery doors
Have you ever walked through the tempting smell of chocolate cookies while you were just passing a local bakery? And, as you couldn't resist, you just went in and got yours?
Yep. It has happened to all of us.
While digital platforms and ads can help grow a wide audience, brand recognition, and bring more sales, you need to "advertise" your bakery off the digital world too. Simply leaving the doors open will spread the good smell of your goods and invite customers in.
How does it increase sales? This is a free yet one of the most effective marketing tactics for decades. While you're not making any expenses, you'll get more customers and buyers within minutes.

Conclusion
Showing off your pastry in the vast market of sweets and cakes becomes easier if you're familiar with some tricks and clever techniques. You can get started with the ones we've provided and later on will discover better methods that work perfectly for your bakery.
Make sure you focus well on building a good marketing strategy, and customers will come in naturally.
Share This!