How to Start a Food Delivery Service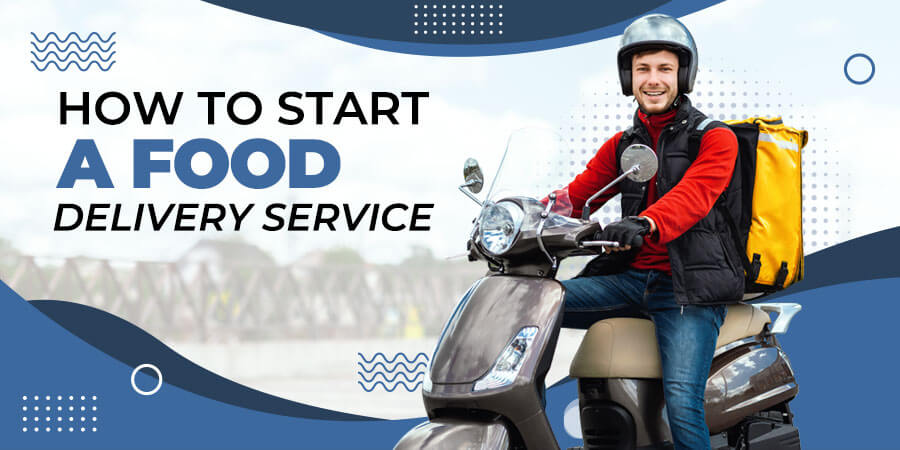 Food delivery has become a staple of today's society. What was once considered a luxury used by a few has become a regular part of life for most people. During the height of the COVID-19 pandemic, food delivery services became essential, allowing people to get their groceries and take-out without leaving their homes.
Food delivery services have not only been an incredible resource for consumers, but they have also played a massive role in keeping restaurants afloat. These companies gave restaurants and other food establishments an avenue for serving customers during a time when many businesses had to remain closed. With the option of using a food delivery business, these restaurants stayed open, taking orders and prepping them for pickup.
On top of that, food delivery businesses have actually been a marketing asset for restaurants, becoming an effective way for food and grocery establishments to reach a new audience.
It's hard to imagine what it would be like without these food delivery businesses. From GrubHub to DoorDash to UberEats, food delivery carried people through the pandemic and has now become a regular part of their lives.
While there are multiple food delivery businesses, the service has become so popular and utilized that room for new businesses continues to grow. If you are an entrepreneur or have an entrepreneurial spirit and want to join the food delivery industry, here's what you need to know about how to start a food delivery service.
How Much Does it Cost to Start a Food Delivery Business?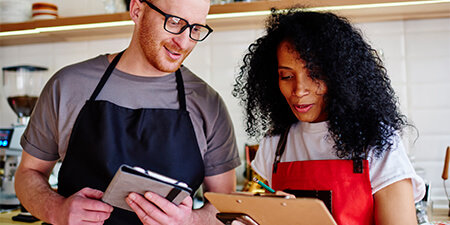 Before you get started building your business, you need to understand how much it is going to cost you. Building a budget for your business development and launch is essential, especially because it will give you awareness about whether this is a viable option for you at this time.
On average, starting a food delivery business will cost anywhere from $3,000 to $25,000. Your specific costs will include a number of things that are necessary as you begin your business.
Warehouse/Office
You will need to decide where you want to run your food delivery business. Many startups begin right out of the home, which saves a lot of money on initial costs. However, if you choose to run your company from a workspace, you'll need to factor in the costs of the space.
Business License/Insurance
Legitimizing and covering your business with a license and insurance is a necessity. When you are getting insurance, make sure you find liability insurance and commercial auto insurance. Keep in mind that you will also need to buy workers' compensation insurance once you hire your first employee.
Tech
As you start your business, you'll need to factor in the cost of tech tools and resources. Phones, computers, the internet, printers, and whatever other specific needs you have, will all need to be included in the cost of technology. While it's possible to get started using your personal tech devices, you'll want to make sure and consider the future cost of purchasing business-specific tools.
Marketing
In order to get your business off the ground, you're going to need to focus on marketing. Food delivery business promotion is non-negotiable, as it is the main way you're going to make your target audience aware of your business and find customers. Your marketing strategy should include branded materials, a website, social media, and more.
Delivery Needs
If you have a food delivery business, you're going to have delivery-specific costs. This includes transportation and temperature-controlled bags and carriers. Making sure your business has what it needs in order to get started delivering food effectively is important as you launch your business, so take time to count the cost of each needed resource.
Get Started, Research Your Target Audience, Choose a Business Model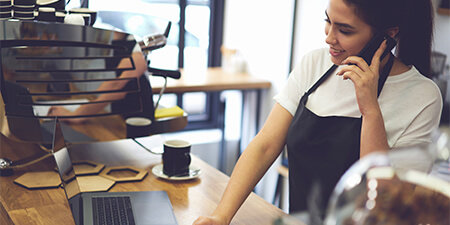 When you're ready to get started crafting your food delivery business, you're going to want to start with your target market. You need to know the people that you're going to be serving in order to reach them effectively.
The best way to pinpoint your target audience is to take a good look at where you're going to be serving. What type of area is your food delivery business going to operate in? Is it a mainly family-oriented community? Is it near a high school? Is it a college town? Is it in an industrial area or a business park?
Knowing who you are going to serve will help you make certain strategic decisions about your business, including your name, your logo, your slogan, the type of food you serve, and the ways that you market.
Once you understand your target audience, you'll be ready to design your business model. Your business model is important, as it is essentially the map you use to reach the end destination of a successful business.
Your business model will include specific details such as how you will reach your target audience, how you will stand out to them, and how people will purchase your services. By knowing your target audience, you will be able to choose a business model that is likely to nurture and convert them.
If your target audience is going to be high school students or young adults, you'll know that the best way to reach them is through social media platforms. You'll also know that the best platforms to use for that demographic are TikTok and Snapchat. You can also use social media purchase options, allowing your audience to purchase your services directly from the platform.
Building your business model around your target audience gives you a leg up on your competition and will help you stand out.
Plan Your Menu and Purchase Equipment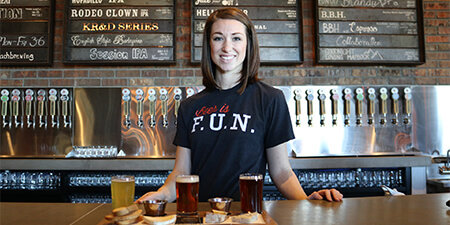 Knowing your target audience will help you make the best choices about your menu and what businesses you're going to deliver for. Choose options that your target audience will want to buy.
What are the most popular restaurants in that area for your intended demographic? Seek these businesses out to see if they would like to partner with you for delivery. What types of meals is your target audience most likely to buy? Full dinners, breakfast-cafe food, mid-day snacks?
Determine the types of food that your demographic are likely to purchase and seek out businesses that serve them. By planning your menu based on your intended audience, you are making your food delivery business valuable to them.
It's also important to find an effective food delivery system for restaurants and purchase the equipment your food delivery business needs to make timely, safe, and successful deliveries.
GoFoodservice offers great products for food delivery businesses. Some of the most important equipment you'll want to purchase are insulated food delivery bags/catering bags, meal delivery carts, and food holding lockers. These high-quality, effective products will ensure that you can pick up food and make deliveries without issue.
Choose a Pricing Strategy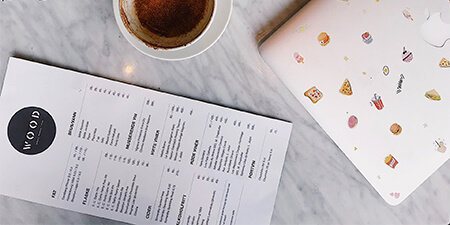 Pricing can be one of the trickiest parts of starting a food delivery business. While you need to make sure that you make a profit from your efforts, you also need to consider your target audience. If you're charging too much, they're probably not going to use your business anyway.
A good rule of thumb is to make sure your pricing is comparable to others in the industry. You need to look at the value that you're offering your customers along with your own costs and choose a price point where everything aligns.
Test your price by serving a few clients and seeing how it goes. Are they unfazed by your pricing? Do they use you again? If you are continuing to pick up new customers and serve repeat customers, your pricing probably isn't too high.
However, you will also want to make sure you're getting a decent ROI. If you're barely breaking even, there's a good chance your pricing is actually too low and therefore unsustainable. Make some adjustments and test things again until you find the right balance.
Scale Your Food Delivery Business as You Grow
As you gain satisfied customers, word about your business will grow. You'll find yourself becoming busier, with more orders to fulfill, and greater responsibility.
The best way to be prepared for growth is to keep your food delivery business optimized. Have clarity about what your top efficiency looks like, including the budget you will need to expand and the number of people you'll need on staff.
Understand your limitations and discover how you can break them as you grow. Take the time you need to ensure you are in the right place for each new step that your food delivery business takes. If you propel forward too quickly, before you're ready, you could end up falling fast. However, with the right preparation and the right timing, you'll be set to scale and grow.
Are You Ready to Start Your Food Delivery Business?
Go!Foodservice has the tools, resources, and equipment you need to get your food delivery business going.
Share This!