How to Properly Staff Your Restaurant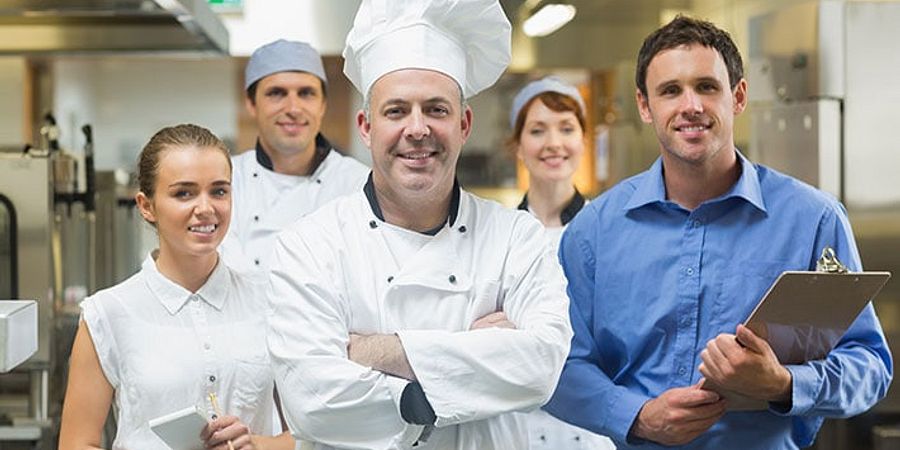 Your restaurant's success depends on the people who work in it daily. If they aren't there for you and your customers, then your restaurant won't run smoothly. Choosing the proper staff is one way to ensure success and a repeat customer base at your restaurant. As you look at resume after resume, do you know if you are hiring the right people for the right jobs? To answer these questions, here's how to properly staff your restaurant.
Who Do You Need?
The type and amount of restaurant staff you'll need will depend on your restaurant. It's not a one-size-fits-all model, but one that includes consideration about what your business is. A small corner bistro isn't going to have the same hiring needs as a 2,000-seat steakhouse.
What type of food will you serve? Will it require a lot of preparation work?
How do you serve food? Is it fast casual, buffet or sit-down dining?
How many tables do you have to fill?
Considering these elements will let you keep in mind exactly how many cooks, prep cooks, servers, and other assorted staff members you'll need. The best way to see if you're really operating with the staff you need is to watch the daily operation of the restaurant and also ask your manager. They can help you decide what positions are needed.
What Type of Restaurant Worker Do You Need
The type of restaurant you run will inform you of what type of staff you need. If you offer a buffet-style restaurant, having a high number of wait staff may not be critical, however, having the cooks to keep up with the turnover at the buffet will be. Above all, you need a thorough, capable, and friendly worker for your restaurant, especially if they'll in direct contact with a customer, such as at a table or drive-thru window.
How Many Workers Do You Need?
Whether you're just starting out or you're in the middle of your restaurant's first year of business, you should always know how many employees you need at any given time. Employees come and go in the restaurant industry, and you need to have enough staff to compensate for call-outs, sick days, and firings. Then it's time to look at your restaurant's day to day needs such as the following:
How many tables, service stations, or seats are in your restaurant - you need enough workers to meet the needs of the customers
What your kitchen's layout and design is - this influences how many people can comfortably be in a kitchen at once
When are you busiest and when are you the least busy - these factors help you decide how many people need to be on each shift
Scheduling Your Staff Based on Customer Volume
You want to make sure that you have enough staff members to keep up with customers, and the best way to figure this out is to make a projection of for every 10 customers per hour, you need 1 server, 1 cook, and 1 dish washer. As you go up to 15, 20, etc, customers per hour, the numbers change. Look at how many customers are welcomed into your restaurant and see if you have the right staffing numbers. If not, make adjustments as needed. Don't forget you may need someone to clean off and turn over tables quickly, so consider hiring a busboy separate from a waiter, if the restaurant would benefit. A manager and assistant manager, if the budget and customer base can support it, will be good hires as well.
Look at the Budget
Lastly, you want to look at the budget and see how your labor costs align with the projected customers for each hour. Keep an eye on the labor costs and if they are eating into your profits, make adjustments as necessary.
You will have a better-staffed restaurant if you make the right hires at the right capacity for your restaurant, but failing to not consider the elements above will make that impossible. Focus on finding the right people and putting a good management team in place to propel your restaurant towards success.
Share This!