How to Open a Ghost Kitchen in 5 Simple Steps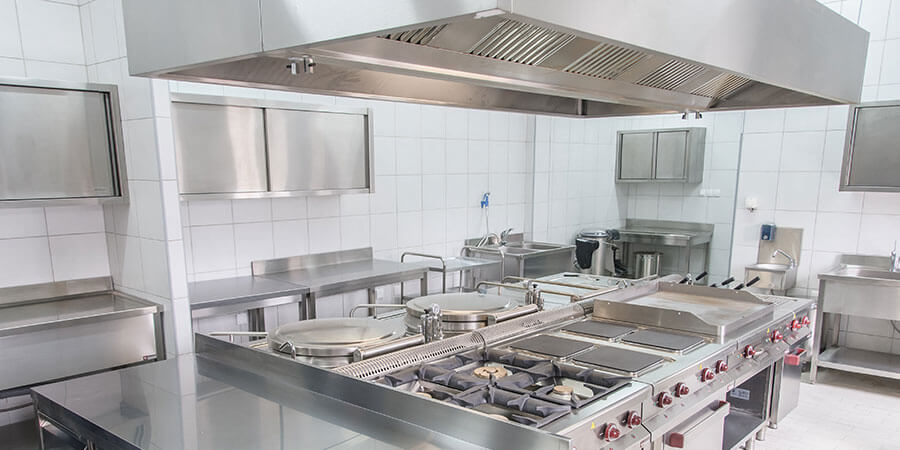 If you find yourself here, then you probably know what ghost kitchens are and how they operate. You may even be thinking about some of the unique challenges and opportunities that opening a ghost kitchen could have in store for you.
But when it comes right down to it, how do you open a ghost kitchen? We're here to offer five concrete steps you can take to make opening your ghost kitchen as easy and stress-free as possible!
1. Build a Business Plan
Establishing any culinary business, including a commercial kitchen or ghost kitchen, can be a cutthroat process. It's best to build a business plan to help structure your vision and give you a plan for how to proceed.
We put this step first because in developing your business plan, you'll likely cover a lot of ground. For instance, Shiftpixy recommends seven steps to develop a ghost kitchen business plan:

Create a menu for delivery
Develop the right menu pricing
Look at labor costs
Find a location
Build your virtual brand
Select your delivery method
Formulate a marketing plan
During the establishment of your business plan, it's also important to think about how you're going to fund your business. Are you bootstrapping it, or will you need to secure funding by providing investors or lenders with an overview of your business? These are essential considerations to keep in mind.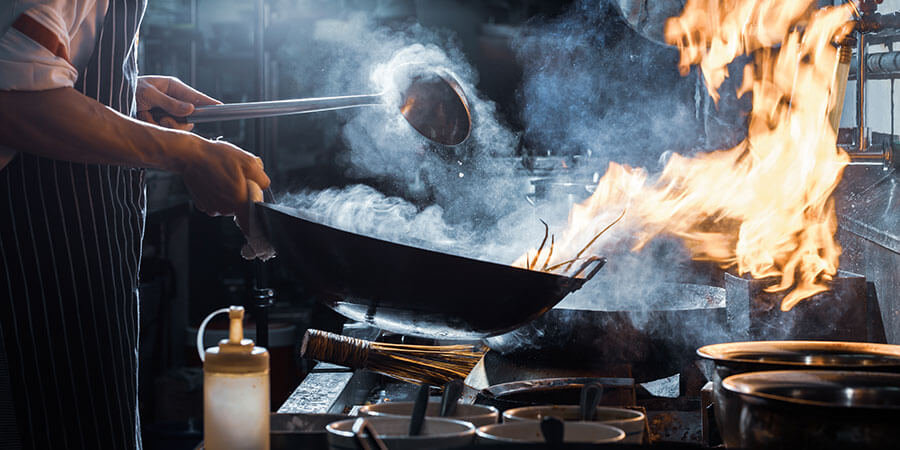 2. Find a Kitchen Space to Rent
After you've developed an overview of what kind of ghost kitchen you will open, how you'll market your business, and even how you'll secure funding, it's time to find the space that will become your kitchen.
Of course, if you're transitioning your existing restaurant into a ghost kitchen, you've got this step covered! But most people looking to open a fresh ghost kitchen will need to locate a commercial or commissary kitchen to rent out from someone else.
This may also mean bringing some of your own equipment, depending on the lease terms and the equipment already in the kitchen you rent out. Need to make a purchase? We've got you covered with our commercial restaurant equipment!
It may be helpful to know that commissary kitchens are generally cheaper to rent than commercial kitchens, Restaurantware notes in its Checklist for Opening a Ghost Kitchen.
What is a commissary kitchen? In Restaurantware's words, they "are licensed foodservice kitchens that are completely equipped with everything a brick-and-mortar restaurant kitchen would have. They are available for rent and are typically priced lower than what you would pay for a lease in a commercial building."
Whether you opt to open your kitchen in a commissary space or other commercial space, you should consider your location carefully so customers and delivery services, if you use them, are in range.
3. Get Online
This is a step you do not want to miss. When opening a regular restaurant, you may be able to get by without any social media or online presence. The same can't be said for opening a ghost kitchen.
That's because, with a ghost kitchen, your customers don't visit your location. You only deliver food to them. The only way they'll know you exist, aside from possibly driving past your location on the road and Googling you, is if you market yourself.
Creating business social media accounts on platforms like Facebook, Instagram, and even Tiktok is an essential step in getting the word out about your kitchen, who you are, and what you do.
4. Hire, Hire, Hire
After you've developed your business plan, established yourself online, and have a good idea of the direction you want to go in when it comes to opening your ghost kitchen, it's time to start looking into staffing your kitchen and hiring people. The good news is that when opening a ghost kitchen, you don't need much if any front-of-house staff.
Everything you need in a virtual kitchen is behind the scenes. What's more, waitstaff aren't required, and you may even be able to get by with fewer kitchen staff members overall. These are, in fact, some of the major draws to opening a ghost kitchen from a financial standpoint.
How much does it cost to open a ghost kitchen? Generally, the cost is somewhere around $20,000-$60,000 total, according to Toast.
5. Dial Down on What and How You'll Deliver
We briefly mentioned establishing a delivery system when discussing business plans, but we want to really emphasize the importance of this step, so we've broken it out into its own section.
Unlike traditional restaurants or kitchens – or even food trucks – customers don't come to ghost kitchens to eat. They order food online, either through your website, an order-taking website like Toast, or from a dedicated order and delivery app like Uber Eats, Grubhub, or DoorDash.
When you choose the latter option (using a delivery service), it's certainly more convenient, but it can also be quite a bit more expensive. It's up to you to figure out if you'll develop your own delivery system. Just remember if you don't spring for the delivery service option, you'll need to double down on spreading the word so that people know about your business and think to order from you!
You'll also want to think about developing a menu around dishes that travel well. Think about when you yourself have ordered takeout and it got cold or mushy… You want to deliver a top-notch experience to your customers with your menu items and overall quality. To that end, when choosing your food vendor, be strategic. We here at GoFoodservice would be happy to provide you with food & beverage items to run your ghost kitchen!
Comments
Thanks for your blog post. It impressed me with the information and in-depth analysis! Wonderful post.
Share This!