A Match Made in Heaven: How Restaurants Can Benefit from Farmers Markets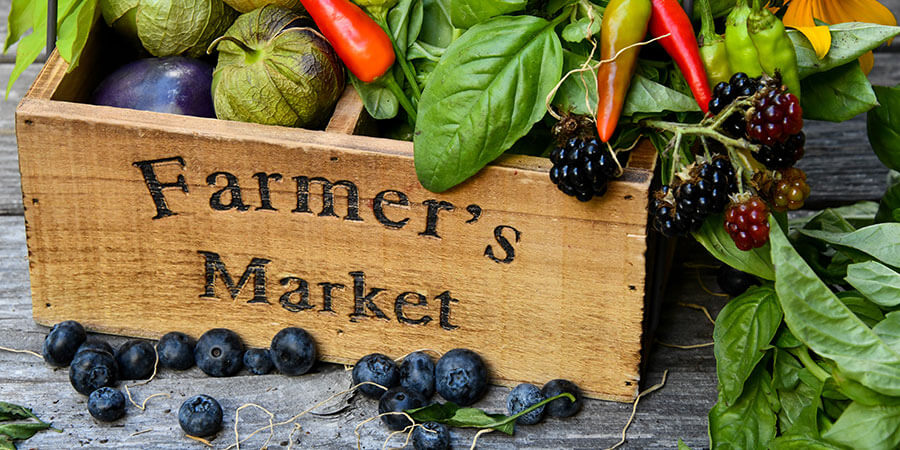 Farmers markets have quickly become a staple for many communities across the United States as well as around the world. They are the perfect weekend or weekday destination for the shopper looking to spend time with folks in their community, try new things, and to support their local farmers and artisans. So many people, companies, and even restaurants can benefit from what farmers markets have to offer, making them an invaluable asset to the community that they serve.
No two trips to the farmers market will be alike. Some markets are very large, and offer things like live music, clothing, jewelry, live animals, and other big ticket items and experiences. Others are small, more quaint, and will offer a limited selection of unique food and other knick knacks. There is no limit to the possibilities for fun and new experiences when visiting a market of any size, and each one has a special, irreplicable charm.
Not only can individuals in the community benefit from farmers markets, but so can larger groups, such as local restaurants. These markets offer the freshest and often the most organic items that money can buy, all grown locally and sold at affordable prices. It is for these reasons that many restaurants will rely on the farmers markets in their area to source their ingredients. Especially for smaller restaurants that focus on specific portion size and the true quality of their dishes, it is a no-brainer to turn to their local market to purchase what they need. From fresh lettuce for a salad, to the ripest tomato in the secret sauce, to a bright lemon to garnish some ice-cold water, fresh is the way to go. Chef's recognize the value in having these markets in the community, which is why so many have formed positive and mutually beneficial relationships with the vendors.
Often, farmers markets will offer fresh meat and cheese to their customers as well. These items can be especially attractive to local restaurants, further strengthening the relationship between farmers and chefs. Because meats and cheeses can lose value as they are imported from different locations across the country or even the world, locally sourced items hold incredible value. For restaurant owners who are committed to providing the best tasting and the highest quality dishes, these locally sourced items are the perfect option.
Whether you are a parent bringing your kids, a student bringing your friends, or a chef searching for the next best Friday night special, the farmers market should be a top destination. These markets bring the community together and offer a fun stay-cation spot for people of all ages. Buying from a farmers market is also one of the best ways to strengthen the community around you and support the efforts of the farmers in the area. Locally sourced is also the key to getting your hands on the freshest goods around. Now, especially as they are gaining more popularity across the world, your new favorite food could be just around the corner!
Share This!