How to Draw Tourists to Your Restaurant this Summer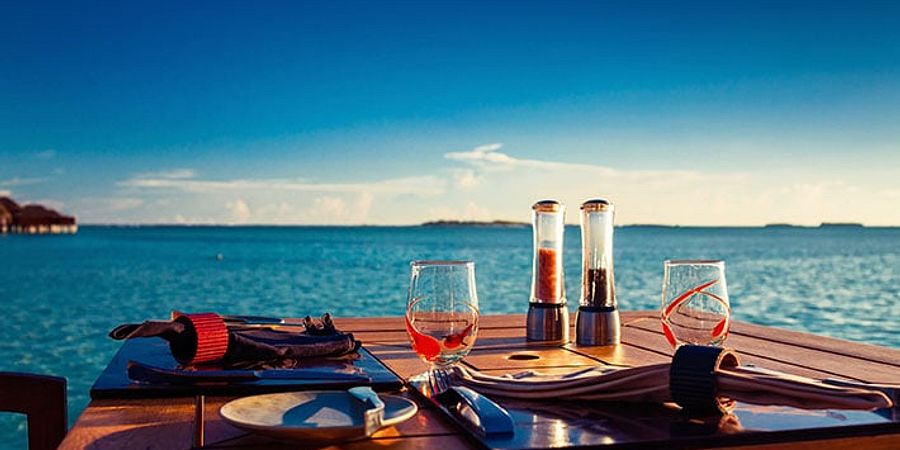 Summer can be a big time for restaurants, and many restaurants increase their hiring numbers for the season, especially if they're located in a popular tourist area. Even if you don't live in a tourist area, you likely have a few new faces passing through your city or town for events or to visit family.
Area newcomers are a great chance for you to increase your sales and presence in the community. Don't let the chance to attract tourists to your restaurant pass you by, but instead use these tips and tricks to get them interested in your business.
Advertise Where Tourists Go
The first step towards attracting tourists to your restaurant this summer is targeting them at the right venues. Consider every place that a tourist is likely to visit, and make sure that you have marketing material there for them to view. One of your first stops should be any visitor information center located in your area, plus any nearby rest stops. The brochure stands at these places are a great place to put a special discount flyer or offer for your restaurant, and will likely attract the eye of a visitor. Some city tourism councils produce maps where they highlight location attractions, restaurants, and shopping areas. Contact the local tourist bureau and see if you can get listed, because these maps are often left in hotel rooms or lobbies, or picked up at the visitor center.
Don't Neglect the Concierge or Rental Properties
The concierge staff at your local hotels and inns are some of your best weapons towards getting tourists to visit your restaurant, as they're often asked by guests for recommendations. Be sure that you connect with the local concierge staff at your city's hotels and inns so they know how to get your name out to their guests. Don't be afraid to leave a stack of coupons with the concierge either so they have something that can entice the guests further. If the concierge is promoting your business, don't be afraid to invite them in for a meal so they can speak about your meals accurately to their guests.
Your promotion doesn't stop at your hotels and inns, however. With so many cities popular on room and property sharing websites like Airbnb, you have a great chance to market to anyone who is staying in a property temporarily. Consider offering a discount to any homeowner or apartment renter who includes a brochure for your restaurant in their home. When their guest checks into the property, they're likely going to be looking for recommendations of great local places to visit for food, and your business will be front and center.
Market to Timeshares and Rental Companies
Is your restaurant located in a highly popular summer tourist area? If so, you may want to consider increasing your marketing to timeshares and rental companies as well. Timeshares often give away tickets, coupons, and gift certificates for people who listen to their entire timeshare pitch; these are excellent incentives for participants to pay attention to the whole presentation. Approach the timeshare companies in your area to see if you can arrange a discounted gift certificate, coupon giveaway, or any other promotion that works with your business model.
Propose a Restaurant Week
Is there a restaurant week in your area? If not, you could be missing a crucial advertising time. Restaurant weeks are where area restaurants partner up with local chambers of commerce or tourism groups to cross-promote each other. The event typically features flat rates for a prix fixe menu, and your restaurant is listed with all of the others. As the event promotes reduced-price meals, many attendees that participate in restaurant week may visit several restaurants over the course of the week instead of just one. Your name and location will also be on the marketing material -- which is displayed in the other restaurants -- so you're raising awareness of what you offer. Many cities including Philadelphia, New York City, and Boston do some version of a restaurant week and it's a good draw for tourists and locals to an area.
Start a Food Truck
Do you want to get the word out about your restaurant and have a little extra money to do so? Start a food truck. A food truck is a great way to give anyone a preview of your restaurant, and it can attract new business. Consider what you need to start your own food truck, and make plans to visit local businesses, attractions, and festivals to get the word out. As you begin your food truck route, don't forget to share where you'll be located by posting on social media.
Keep Your Online Listings Updated
Visitors new to an area often turn to online listings like Yelp or Tripadvisor to find recommendations of places to visit and eat. These websites are a great free way for you to promote your business to visitors and it won't take much to do it. Just make sure that you have all of the important information clearly available on these websites; this includes your hours, address, delivery availability, takeout options, promotions, and more. Our free Complete Marketing Guide features a chapter on these listings and how to use them to your advantage. It's not enough to be simply listed on these websites, however, as you'll also need to engage with customers. If a customer leaves a review about your restaurant --- positive or negative -- be sure you reply and thank them for visiting your restaurant. If they have a criticism about your food or service, ask how you can resolve the issue. Visitors to these listing sites will see you are active in managing your restaurant's online reputation and will know that you care deeply about the customer experience so they may be interested in visiting you.
Tourism can mean big sales for your restaurant, as the U.S. Travel Association says that travelers spend more than $209 billion each year on food service.  Soon enough, the crowd will be in full swing, and as new people visit your area, you want to make sure they're aware of your restaurant, so be sure you go where the tourists go. Consider these tips, focus on making and selling great food, and you'll be on your way to attracting tourists to your restaurant this summer.
Comments
It should be essential that your restaurant is in a tourist place for getting the crowd and attraction as well.

Thank you so much for this idea about restaurant service

Yes we should follow standard of restaurant service. Thank you so much for your content about restaurant service
Share This!