Cruise Control Diets: Being Healthy, Not Obsessed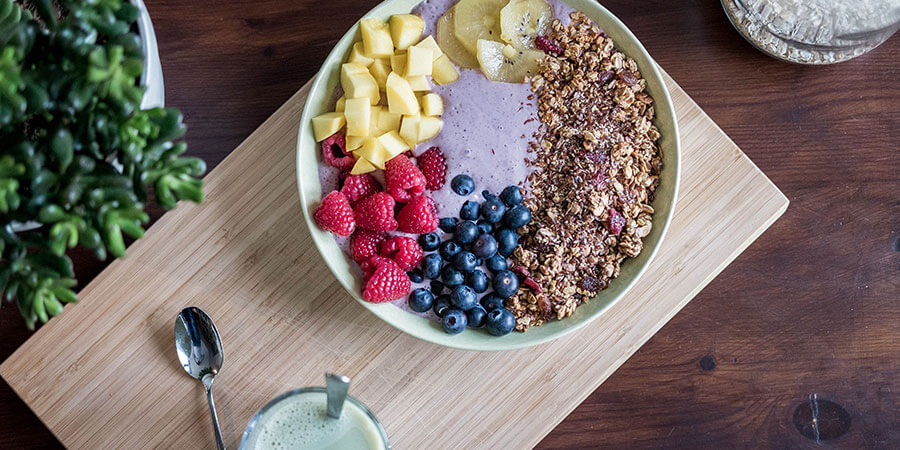 Healthy eating is very much 'in'. For good reason, too, as the rate of obesity in adult Americans has topped 1 in 3. With a growing understanding that there's more to being healthy than shedding a few calories, and that the inside is being affected, too, healthy eating diets are very much in focus.
The problem is that most diets come with obsessive levels of calorie-counting and endless packet checking. An easy, effective, and tasty way around this is by using the Cruise Control Diet.
The Basics
The basics of Cruise Control are to avoid anything processed and go natural with your foods, aiming to take in foods that help you to burn fat. Crucially, you don't restrict yourself either, letting your cravings take hold now and then with a guilty pleasure - and you don't get obsessive over calories, instead of taking a calm and measured approach to dieting. So what are the steps to take?
Fruit and Vegetables
Underpinning the diet are nutrient-rich fruits and vegetables. Often cited in diets, it's no different when you're doing Cruise Control. With a little bit of prep, you can massively increase the uptake of vegetables in your diet, despite their occasional reputation for being awkward to prepare. Try carrot batons, or making healthy tacos where a crispy romaine leaf is a shell.
Lean Meat
The key with your meat is 'lean'. Some of the more delicious meats, and easily prepared, can have ill effects on your immediate health. Bacon, ham, salami, and other cured meats, have especially high levels of fat and salt in them that can have a negative effect on your waistline and your health. Research has also linked processed meats to cancer. If you're besotted with processed meats, consider swapping out pork ham for turkey or chicken. Aside from that, stick to turkey, chicken, fish, and lean beef and you're onto a winner.
Grains
The key to a full belly is often carbohydrates. Paired with protein, they can give you a short-term feeling of fullness tapered off into longer-term satisfaction. The key here is to avoid your usual grains; opt for barley and oats, brown and wild rice. Processed, 'white' carbohydrates - sorry, wonderbread - need to be consigned to the bin. Aside from not being healthy in the short-term, long-term consumption of these simple carbohydrates causes insulin problems.
Legumes, Seeds and Nuts
Legumes, and their dried cousin's pulses, can often provide an equally great sense of fullness as carbohydrates, whilst also giving you all-important fiber and protein boosts. A handy rhyme you can keep in your head is rice, beans, perfect protein. You can hardly go wrong with legumes, so just go for whatever you like the taste of. That being said, if you do get the time to look at the tin, they can often offer a wide range of nutritional benefits aside from another.
Seeds often come into the same category, and can also be used as a snack; a handful of roasted almonds or pumpkin seeds are a filling and nutritious snack. They're high in fat, yes, but good, natural fats that are beneficial to your body.
Spice It Up
Finally, you cannot go without spices and herbs. Even the trashiest of foods are laden with spices; it's what makes everything taste so good. A lot of the healthiest foods offer a blank canvas, too, to mold your own creations. Just look at chili con carne; a wonderfully healthy meal if using lean mince, and totally reliant on a mix of spices. All of that potential flavor and they have wide-ranging health benefits to boot.
As you can see, eating healthily does not have to be hard, and adopting the cruise control diet is a great way to quickly get these foods into your diet without feeling guilty. So keep this advice close to hand, cook yourself up a storm, and feel the benefits.
About the Author:
Jennifer Dawson is an experienced freelance writer who specializes in food and nutrition. Working in fitness marketing previously gave her a good feel for the industry and since going freelance she has been able to explore her preferred topic areas such as diet, nutrition, and food. Outside of work, Jen enjoys traveling, swimming and spending time with her young family.
Share This!