Breakfast Tested, Customer Approved: Commercial Waffle Makers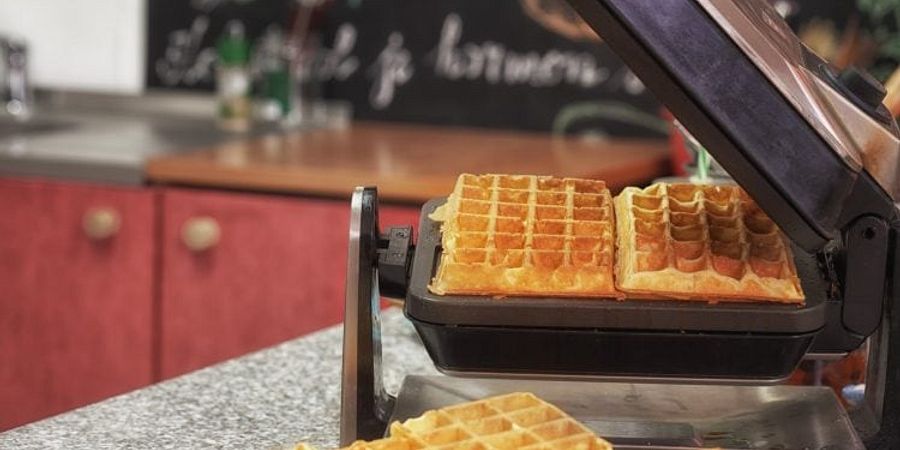 Breakfast isn't breakfast at your restaurant without a commercial waffle maker. A commercial waffle maker is good or bad, depending on how it works for your restaurant. Your restaurant can have many different needs.
The most important being the need to bake waffles in the best size, shape, and texture. To ensure you buy the best commercial waffle maker, explore these tips.
Waffle Styles
This is the first thing to consider when looking to buy a commercial waffle maker is the style of waffles you offer. If you are a waffle lover, you already know that waffle differs in styles. This is because waffles originated from different regions.
The different styles include American waffles, Brussels waffles, Belgian waffles, and Liege waffles. There are also mini-waffles for snack time. Other than the names, the ingredients for each differ.
The dough that makes each style is prepared differently. The thickness of each type of waffle is different. The depth of the pockets varies.
Some types have regular smooth edges while others have an irregular finishing. The different features of waffles determine the commercial waffle maker that is suitable.
Number of Waffles
Depending on the traffic of your restaurant, you need to factor in the ideal output of waffle makers. Based on the size, the waffle makers in the market are of three types: single waffle makers, double waffle makers, and stacked double waffle makers.
The single waffle makers are suitable for low-volume use. This type makes one waffle at a time. Single waffle makers produce 20-35 waffles per hour.
Double waffle makers make about 40-60 waffles per hour. The configuration for this allows for independent settings for the two different waffles.
Stacked double waffle makers are also unique. These have a single temperature control but with separate access to each waffle.
In consideration of these configurations, the number of servings your restaurant needs to make determines the maker that you settle for.
Waffle Size and Shape
The beauty of waffles lies in varied shapes and sizes. American waffles are round and square. Belgian waffles are rectangular while liege waffles are irregular.
While on this, think about how thick or thin you want your waffles. Pick a commercial waffle maker that produces the exact shape and size that you need. The ideal waffle maker should also bake fluffy waffles, the kind that your clients love.
Cleaning
Cleaning is a paramount factor. Remember, you need to observe a high level of hygiene at the restaurant. Research on the different grid materials and their clean-ability. The best grid in terms of cleaning is made of non-stick material.
With non-stick, the batter doesn't stick on the grooves. You only need to wipe the groove and pick up with the baking. Alternatively, consider seasoning iron grid.
Seasoning before baking improvises the non-stick effect. This eases the cleaning process. Cast aluminum bakes fast.
These are washed manually and take time to cool down. Another option is waffle makers made of cast steel. There are dishwasher friendly but slow on baking.
The grid finishing also comes into perspective when assessing durability. Some non-stick finishing wears out real quick.
Temperature and Ready Controls
Unlike a waffle maker for home use, the one for a restaurant has to have indicator lights. Indicator lights alert you when the maker is warm enough and ready to take the dough. As well, the waffle maker should indicate once the waffle is ready.
This will prevent burning of waffles as the kitchen can get too busy. Temperature controls equal perfect waffles. You want the waffles to be as crispy as they ought to be.
You don't want them to be gooey, and neither does the client. Temperature controls in double and stacked double waffle makers are key. Make sure to check these features on commercial waffle makers.
A waffle with indicator will make you the best waffles.
Electrical Configuration
Commercial waffle makers come in a variety of voltages. You need one that the operation at the restaurant can support. All waffle makers have a cord and a plug to prevent a power surge.
Still, you need to check on the voltage capacity. The quicker a waffle maker heats, the higher the voltage it operates on. Waffle makers wired with 240-volt circuits heat much faster.
They also bake more waffles per hour than those with 120-volt circuits. Consider the voltage and their corresponding efficiency before the final decision.
Waffle Maker Accessories
Waffle accessories ensure high efficiency of the waffle machines. The most common waffle maker accessories include a cleaning brush, cone forming tools, drip tray, waffle pick, and waffle cone display case. These are not mandatory, but they go a long way in boosting your work efficiency.
Accessories enable you to do more with your waffles. Thus, when shopping for a commercial waffle maker, find one that you can accessorize. For example, some brands include drip trays in their waffle makers.
Drip trays minimize on dirt from the dripping batter. Waffle pickers help you to pick the ready waffles without ruining the shape. Besides the accessories, specialty waffle makers are an excellent fit for high-end restaurants.
The more you can accessorize a waffle maker, the better it is for easy kitchen operation.
Storage
Since waffle makers are useful during breakfast hours, you need to store them properly. Different waffle makers have distinct features that make them easy to store. Most have a locking mechanism so that the user puts them away.
Waffle makers with flip models occupy a large space. It is also recommended that they are stored up in their boxes. Those with cord winders should have built-in cord storage.
This avoids tangles that may damage the machine's functionality. Make a choice that suits the available storage space. With proper storage, the waffle maker will serve you for much longer.
Commercial Waffle Maker
In view of these tips, the best commercial waffle maker depends on a myriad of factors. The core features of waffle makers, as discussed, should determine the best one for restaurant use.
Follow this guide, and you will buy the best waffle maker for the best waffles.
Share This!