5 Tips for Leading a Restaurant Staff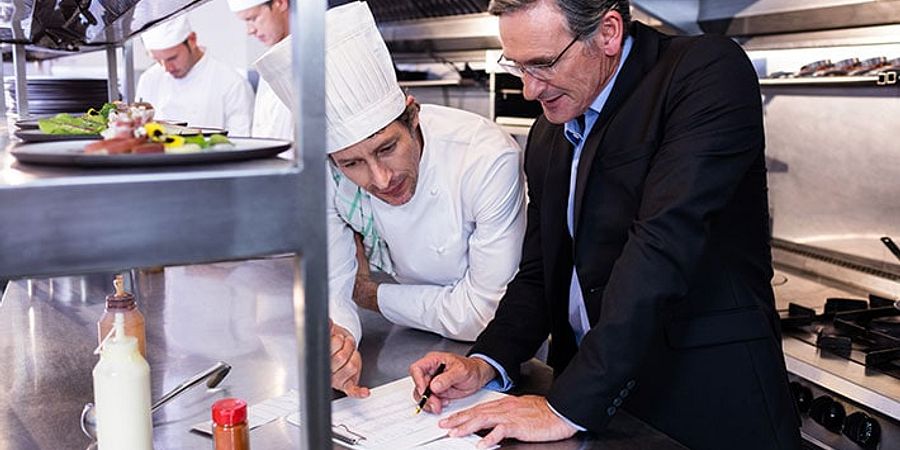 If your restaurant is a car, then your staff is the engine. A good restaurant staff propels your business towards success, making it a productive, profitable place. Your restaurant's success depends on the quality of your staff just as it much as it relies on the quality of your food. If you don't lead your team effectively in the restaurant, then it can create a domino effect, possibly affecting your food and customer service. Here are 5 tips for leading a restaurant staff so your workers feel happy, engaged, and driven.
Define Your Goals and Expectations
Your staff won't know what you expect from them unless you tell them. Telling your goals and expectations to your restaurant staff also creates a guide they can judge themselves against, and see how they measure. You should outline your goals for your employees, and also your expectations. These expectations can be items such as the following
Sales Goals: How many sales you would like for a certain item
Absences and late policy: Your employees need to be aware of the policies surrounding absences and lateness, and the repercussions for breaking policy
You should put all of these expectations and goals in a binder or database that is accessible for employees to look over when needed. Some restaurants, such as McDonald's, post their expected order wait times and other expectations in a place that's prominent for employees to remember.
Don't Overlook the Importance of a Manager
Have you ever watched the shows Kitchen Nightmares or Restaurant Impossible? One common theme in the restaurants presented in the shows' episodes is weak management. Some restaurants may have an owner who also is a manager, and is unable to perform both tasks well. Other restaurants may completely disregard the need for a manager. However, the manager is an important link in the chain of command from the restaurant staff to the owner. The manager is a sounding board for the staff and the person to who they can direct their concerns or needs to on a daily basis. A manager is also the owner's go-to person who can make sure everyone is doing their part, as outlined by the owner. Their job is to get the best out of your employees, so you can deliver the best to your customers.
Invite Collaboration and Feedback
Although you may be the owner of the restaurant, it doesn't mean you have to be alone in how you run it. Your restaurant staff, whether in the back of the house or at the front, see the daily routine of the restaurant and may be able to pinpoint potential issues or problems that can arise. By seeking feedback from your restaurant staff, you not only acknowledge that their viewpoint is relevant, but you can also see your restaurant from a new perspective. You may want to have a weekly and/or monthly meeting where you have staff members share their experiences and their advice for improving the customer experience. The feedback also lets you see what works and what doesn't work for your restaurant when it comes to serving your customers the best meals.
Be on the Floor
How often do you visit your business? You should visit it often and at different points of the day if you are not there daily. Visiting your restaurant and talking to your staff signals to your employees that you care about the day-to-day operation of the business, including their experience and performance, and it also lets you see how your employees are managing under pressure. Don't be the owner that just sits in the back while the employees face everything alone, because not only will they resent you, but you'll also be unequipped to handle stressful situations if you are ever short an employee or in a staffing crunch.
Spend One-on-One Time with Employees
Ask yourself how well I do know my employees? Do you know their names? What about their schedules? Knowing your employees, lets you know a valuable part of your restaurant, and also gives you time to communicate any comments or criticism in a polite manner. You can see if your employees feel like their time is adequate to complete their expected tasks, and then make decisions based on their feedback. You'll also be able to address anything that may affect their job, such as concerns about childcare or a needed schedule change because of school. You should try to have a short individual conference with your employees every couple of months to make sure that your employees feel they can perform their jobs to the best of their abilities.
Your restaurant will be poised for success if your employees feel like they can be a success. As you lead your staff, focus on letting them know what you expect. Always keep a line of communication open between you and them. The environment you create by following these tips will make your restaurant a healthier, happier place to work, thereby increasing your profits, as your employees work to the best of their ability.
Comments
Best opinion for us....thanxxx
Share This!