10 Red, White, and Blue Snacks and Drinks for Election Day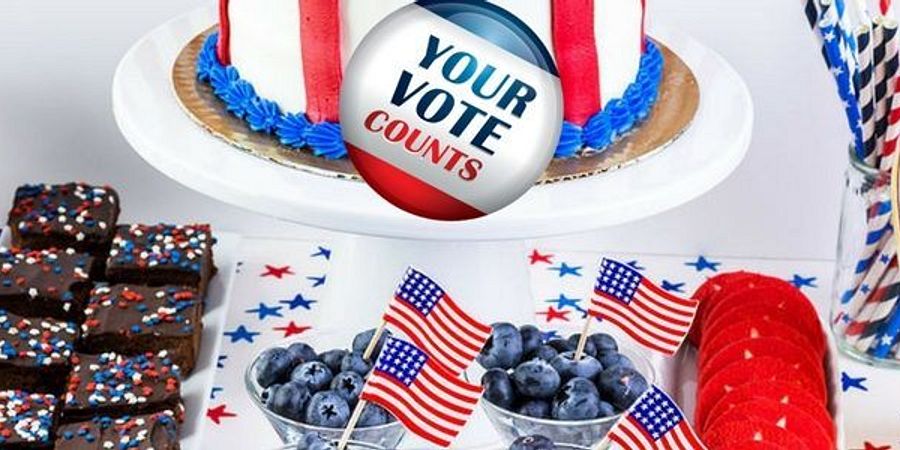 The year 2020 has been unlike any other. With so much going on nationally and globally, this election season has been watched more closely than ever. It is safe to say Election Day 2020 will be talked about for years. Regardless of your political affiliation or beliefs, all of us can enjoy some tasty treats this Election Day.
Put on your "I Voted!" sticker and rally your friends to watch the results roll in while surrounded by these delicious red, white, and blue election party foods! These recipes are the perfect way to get everyone in a patriotic mood.
1. Berry Caprese Salad
Roughage is good for you - just like voting.
Let this fresh twist on the classic Caprese salad blow all of your party guests away. This election day food dish has more stars than our beloved flag and is full of antioxidants. Juicy blueberries and tasty tomatoes mix perfectly with creamy mozzarella cheese. Hints of basil and balsamic are what take this election-themed food to a whole new jurisdiction.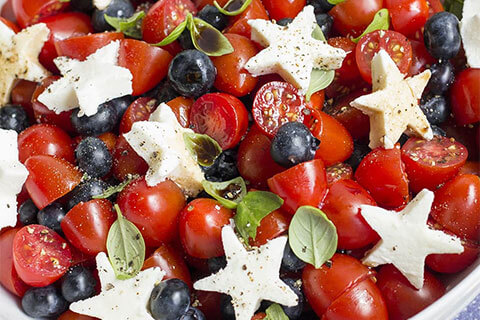 2. Blue Cheese Strawberry Bites
These fancy bites are easy to make and take less time than it does to vote!
This delectable appetizer will wow all of your party guests, so you have more time to see those election results pour in. Election day food doesn't have to be complicated. Sometimes, a perfect combination of simple ingredients is all you need to create a winning dish.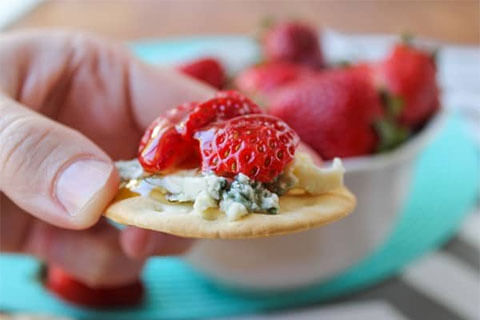 3. Red, White, and Blue Italian Soda
Red, white, blue, and delicious!
These refreshing beverages are sure to be an election day food favorite, especially if any future voters are in the house. Both adults and children alike will have a blast customizing these aesthetically pleasing and tasty drinks.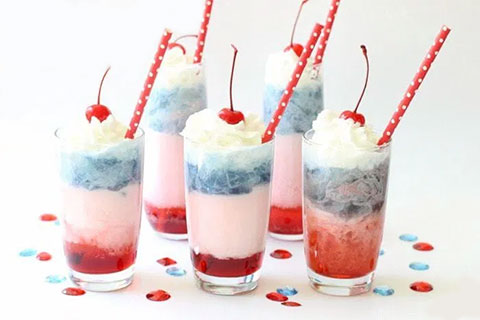 4. Patriotic Cheesecake
Here is a top candidate in the dessert category!
Even our founding fathers would elect this cheesecake to be a part of any election-themed food spread. A buttery graham cracker crust supports the decadent cheesecake layer. The raspberry swirl and fresh blueberry garnish will make your tastebuds sing the national anthem as you await the election results.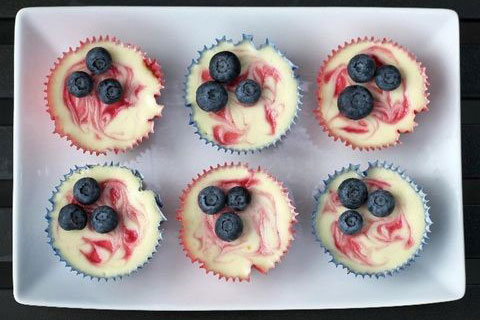 5. Bright Red Beet Hummus
Be a healthy voter with this election day food!
Hummus may be a Mediterranean staple, but here in the United States, we welcome all nationalities and their delicious food! Ramp up your hummus game by adding beetroot. The bright color is eye-catching and sure to make a statement. Check out our selection of high-quality tabletop supplies if you need the perfect serving dish.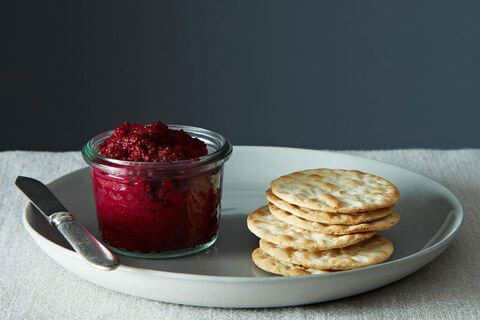 6. Red, White, and Blueberry Popsicles
These patriotic popsicles will bring a tear to your eye and a freeze to your brain.
You are going to need some special kitchen appliances to make this frozen election party food. We offer a wide selection of restaurant equipment, so you are sure to find everything you need there.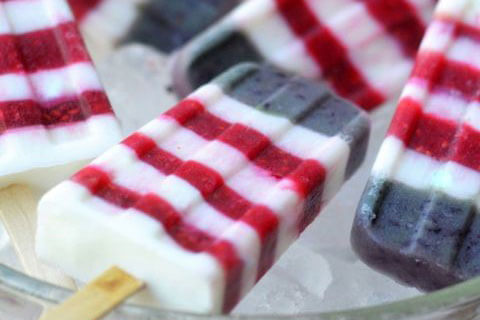 7. Mini Fruit Pizzas
Who doesn't love pizza? Who doesn't love dessert? Who doesn't love the United States? Combine all three, and you have a match made in food heaven with this election-themed food.
A soft buttery crust creates the base of these beautiful snacks. They are topped with the perfect amount of delicious cream cheese and fresh fruit. You can get as creative as you want with the designs. They will taste so good people will want to take them home with them. Lucky for you, you can find food take-away containers from GoFoodservice!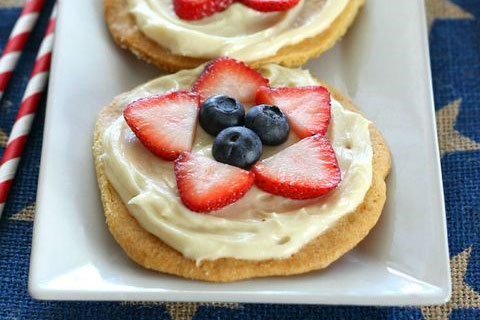 8. Fruit Skewers
Flags are not fun to eat, but these skewers are - DIG IN! Just remember to remove the stick.
This dish makes a great centerpiece on any election party food table. It is almost too pretty to eat. But, once you take a bite of this flag, you won't want to stop.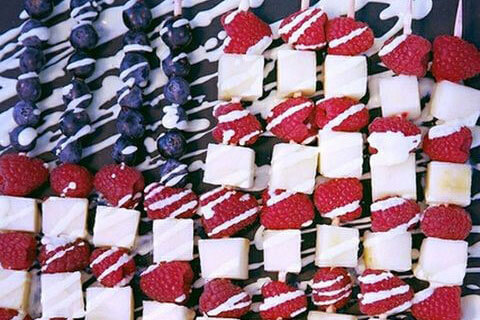 9. Cranberry Sparkler Mocktail
Toast to a new presidential term with these mocktails!
This gorgeous red drink is perfect for the youngsters learning about the electoral process. And, you can always add some sparkling wine for an adult twist. If you need any beverage service supplies or other related supplies to help you with your election party food and drinks, GoFoodservice is here to help.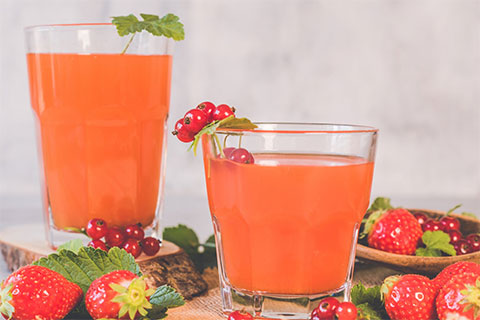 10. Patriotic Snack Mix
This portable patriotic snack mix will have you saluting finger foods.
All political parties can agree that this snack mix is the perfect combination of salty and sweet. This election day food will please even the pickiest of eaters and satisfy all of your cravings.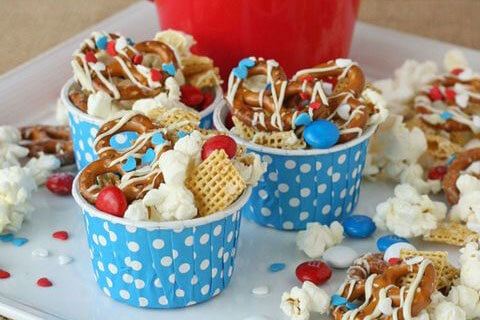 An Election Day To Remember
No matter the results of this highly awaited 2020 election, you can make the day special with any of this election-themed food and drink recipes. Start prepping now to be the president of the food department!
Share This!